We miss attending conferences, what about you? We got our kicks by attending this year's Collision Conference in Toronto Canada! It's always a great time when we can surround ourselves with like minded and innovative people in the industry.
This was a 3 day event which hosted many guest speakers and industry professionals such as Adam Selipsky CEO of AWS, Thomas Dohmke CEO of GitHub, and tech Youtube sensation Marques Brownlee.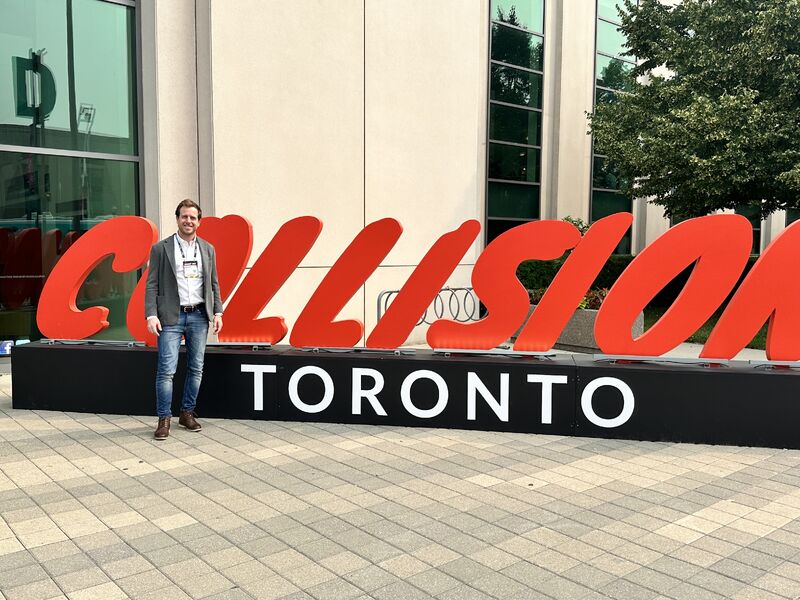 Collision Day 1: AI and Machine Learning Take Center Stage
On the first day, we dived head-first into the world of AI and machine learning. As this is the trending topic of possibly the decade, listening to the insights of others really gave us a fresh take on emerging technologies and what people are doing to live with and among them.
Collision Day 2:

AI Ethical Guidelines and The Collapse Of Silicon Valley Bank (SVB)
AI was the continuing topic for day 2 addressing subjects such as content creation and its effect on online communities, regulatory guidelines, laws, and the ethics of AI. Of course, there was talk about the fall of Silicon Valley Bank (SVB) and what we could take away from this unfortunate situation.
Collision Day 3: The Future of Hospitality, Talent Shortage, And Bootstrapping
Syzl was named the winner of PITCH at Collision with their hospitality marketplace. Video games and AI were discussed along with what the IT industry could do to address the talent shortage by looking at untapped talent pools. And Index Ventures Erin Prince-Wright discussed how businesses can harness bootstrapping to get through hard economic times.
Technology wasn't the only subject on the docket at the conference, many discussions were had about environmental awareness, sustainability, and health. AI and machine learning will play important roles in these areas and are already making their mark in the finance and healthcare industries.
This year's Collision Conference was full of nuggets of inspiration, insights, and just plain fun! We look forward to attending next year to witness which topics will dominate the conversation!
Follow our news to know where you can meet our crew at the following tech events.