Outsourcing. Everybody's talking about it. Everyone wants to get in on it or at least consider it. However, contrary to what most understand about outsourcing, it's not exclusively related to one industry. Outsourcing can span across all industries and be used in a multitude of ways. Join us as we explore different IT outsourcing services within the tech industry and how they can be helpful for your business.
What Kind of Outsourcing Services Are You Looking For?

There are many IT outsourcing services that you can utilize to make business operations and processes more streamlined. And businesses are catching on, with IT outsourcing services making up more than 75% of the global market.
The cost-effective nature of outsourcing is a huge benefit to software development, as these projects can often be a costly endeavor. However, within every department, some situations can be outsourced, saving your company time and resources. Let's dive in!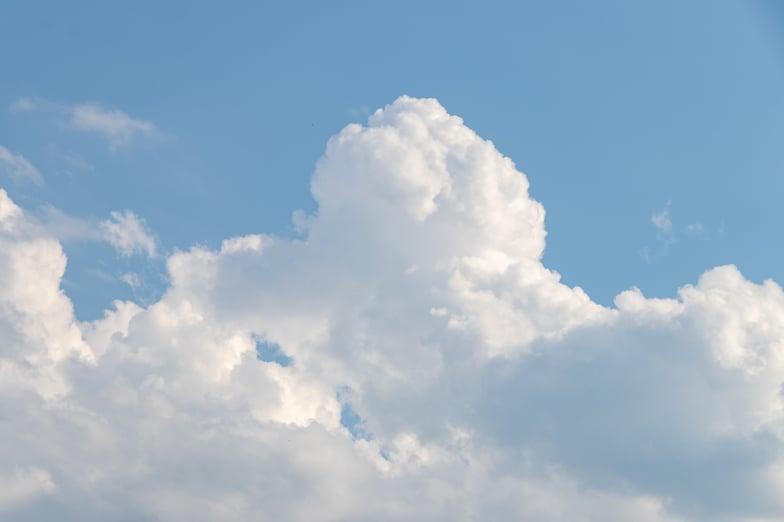 Cloud Computing: Efficiency in Collaboration
Outsourcing cloud computing services has become a popular choice for businesses seeking to leverage the benefits of cloud technology while minimizing the complexities and costs associated with managing their own infrastructure. In fact, it's the main driver for companies to outsource, with 90% of businesses jumping in on the outsourcing train. Of course, the popularity is due to the increase in remote services and operations.
Through cloud computing, organizations easily collaborate with anyone, anywhere, reducing the back and forth during software development. Outsource providers who specialize in delivering secure, scalable, and reliable cloud solutions give companies access to a wide range of cloud services, including infrastructure as a service (IaaS), platform as a service (PaaS), and software as a service (SaaS), tailored to their specific needs.
More often than not, outsourced cloud computing services also handle the infrastructure, maintenance, security, and updates, ensuring seamless operations and optimal utilization of cloud resources. The benefit is a faster time to market, scalability, innovative drive, and a greater competitive advantage.
UX/UI Design: Creating Exceptional User Experiences
If you are creating a product of any kind, your UX/UI design is one of the main focuses. You are, after all, creating a product or service for the customer, and therefore, how they use your product and the ease with which they can do so is paramount. For instance, 88% of online shoppers won't revisit a website if they've had a bad user experience. Yes, you read that right, 88%!
Outsourcing your UX/UI design offers companies an efficient means to create intuitive interfaces, visually appealing layouts, and seamless interactions that enable engaging and user-centric digital experiences. Organizations can tap into a wealth of creative talent that stays up-to-date with the latest design trends and best practices.
Designers keenly understand user behavior, visual aesthetics, and interaction design principles. And if you're familiar with the design process, you know that gathering data and resources to understand the best design principles is time-consuming.
By hiring an external design team, you can leverage their expertise to speed up the process and bring more efficiency to design. Businesses can increase customer satisfaction, and retention, drive user engagement, and differentiate themselves in a competitive market with well-done user interfaces, and it's not a bad idea for an outsourcing team to give you a hand.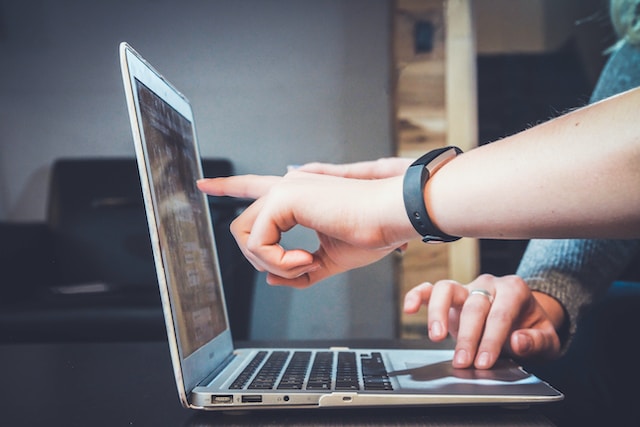 QA Testing: Ensure High-Quality Deliverables
How do you know if your product is functioning the way it should? By sending it through testing cycles at different stages of development. That's the job of a QA, and outsourcing the process can save your in-house staff tons of time. Dedicated QA testers bring their expertise, meticulousness, and knowledge of testing methodologies to identify and resolve issues, minimizing the risk of delivering subpar products.
Testing ensures your software and applications meet the highest quality standards before reaching your customers. Let's not forget the costs and time saved by addressing bugs and reducing errors at the moment, and even more so when a third party can handle these actions.
Outsourcing QA testing grants organizations access to niche skills and testing tools, ensuring a smooth user experience, boosting customer satisfaction, and protecting your brand reputation.
Data Architecture: Building a Solid Foundation for Data Management
Without data, businesses would find it difficult to know the best move to make, when, and why. But thanks to the improvements in data analytics and reporting, companies can make the most informed decisions regarding their business strategies, creating more agility in their operations.
Data architecture services offer businesses a strategic approach to efficiently managing and leveraging their data assets. Organizations can hire an outsourcing company specializing in organizing, structuring, and optimizing data systems, ensuring accessibility, integrity, and security.
In-depth knowledge of data modeling, database management, and data integration techniques is highly important for companies who want to remain competitive in a constantly changing industry.
It allows businesses to establish a solid foundation for accurate analytics, streamlined processes, and data-driven decision-making. Outsourcing can be a huge time saver for organizations that may not have in-house specialists or the time to dedicate to learning and implementation.
Managed IT: Focus on Core Business Objectives
When it comes to software development, data collection, and storage, many aspects need to be managed and looked after. Software development maintenance and support are needed to keep companies' IT infrastructure optimized, secure, and running smoothly.
Outsourcing managed IT services allows you to offload the complexities of technology management, generating cost-savings by reducing labor costs up to 90%. This is a great option for large companies who have robust IT infrastructures. Through proactive monitoring, from hosting, system recovery, and backing ups, management services can provide a reliable solution, leading to increased operational efficiency, reduced downtime, enhanced cybersecurity, and overall peace of mind.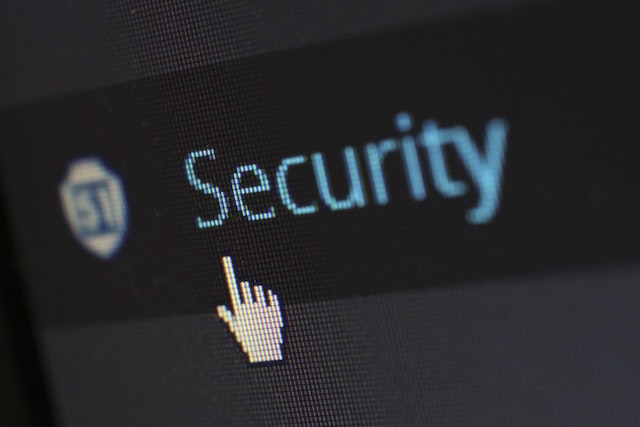 Network/Data Security: Safeguard Your Digital Assets
As we began to do more online, the number of cyber-attacks has increased, prompting the rise in cyber security and network implementation. Network and data security is essential to protect your valuable digital assets from threats and breaches.
If you aren't protected, it can cost you; in 2022, data breaches cost businesses $4.35 million. Not only are organizations looking at the monetary loss but also the loss in trust and retention in customers. Customers who don't feel their information is protected will take their business elsewhere. Not to mention that legal bodies and governments, both at the national and international levels, are creating more laws and regulations to protect the public from the vulnerability and potential misuse of their information
Expert security professionals implement robust measures and strategies to ensure the integrity, confidentiality, and availability of your data. 83% of companies want to outsource their protection efforts to safeguard their information. Companies can benefit from the latest security technologies, constant monitoring, and proactive threat detection and response. This means that more time and effort are saved by placing the task in the hands of a trusted outsourcing service.
Web and Mobile Development: Reach Customers Wherever They Are
If you're up to speed, then you know that mobile is on the rise when it comes to assessing the internet. More people are moving away from their PCs and doing more on their phones. Therefore, mobile development has increased and is being prioritized by many in software development.
However, web development hasn't lost its steam and is oftentimes outsourced for faster time-to-market. Skilled developers can create user-friendly mobile applications and websites that cater to the needs of your target audience.
Through outsourcing web and mobile development, you gain access to expertise in the latest mobile and web technologies, ensuring that your applications are cutting-edge, responsive, and deliver exceptional user experiences.
A web and mobile outsourcing partner will have the know-how to create mobile applications for different operating systems, such as Apple iO and Android. This enables you to expand your customer reach, enhance brand visibility, and drive engagement and conversions.
Outsourcing Models: Which Should You Choose?
Now that we have taken a look at the most popular IT outsourcing services, let's look at what types of outsourcing models these services can fall under.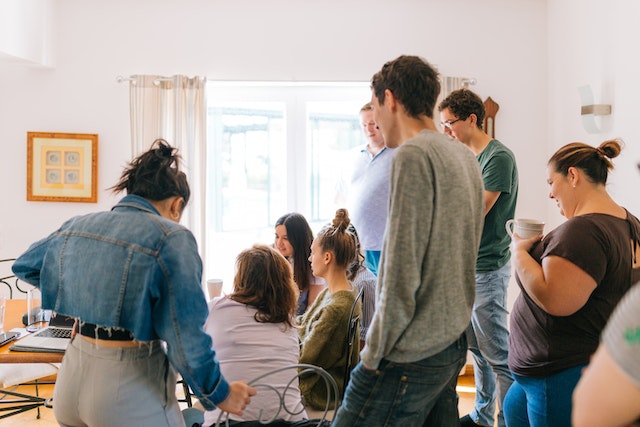 Company Projects: Tap into Specialized Expertise
Company projects provide access to specialized expertise and resources that may not be available in-house. You can leverage the knowledge and experience of professionals who have successfully executed similar initiatives by hiring outside your organization.
Outsourcing allows you to scale your capabilities, accelerate project timelines, and drive innovation, all while maintaining cost-effectiveness. With dedicated project teams, you can ensure efficient collaboration, alignment with your goals, and successful project outcomes.
Staffing: Acquire Top Professionals without Recruitment Hassles
No one said you had to hire a full-on in-house team to bring your deliverables to the finish line. In the past, when you needed special abilities, you would hire in-house, but thanks to this outsourcing model, businesses can augment what they need when needed.
Staffing enables you to access top talent without the challenges of recruitment and HR management. You gain access to a pool of highly skilled professionals with niche expertise in no time. No more long processes and failed attempts to find the professionals you need.
Outsourcing staffing allows you to fill skill gaps, scale your workforce as needed, and respond quickly to changing business demands. Truelogic has streamlined the hiring process and has access to a wider talent pool. We take the guesswork out of hiring so that you can acquire the right talent at the right time, minimizing overhead costs and maximizing productivity.
Dedicated Teams: Extension of Your Business Capabilities
Dedicated teams extend your business capabilities, offering flexibility, scalability, and specialized expertise. With Truelogic, you can access a committed group of professionals who align with your objectives and seamlessly integrate into your operations.
Our dedicated teams collaborate closely with your internal stakeholders, driving project success and achieving desired outcomes. With the ability to quickly scale your team without the burdens of recruitment and onboarding, you can remain agile, optimize resource allocation, and focus on core business strategies.
Which IT Outsourcing Services Is Your Organization Implementing?
This is a small list of what IT companies can outsource regarding software development. But of course, there are always considerations and things you must take into account before you make your final choice in an outsourcing provider.
It's essential to be mindful of the potential risks involved and thoroughly evaluate factors such as quality assurance, communication and collaboration, security and data protection, intellectual property rights, vendor stability and reputation, and the transition and integration process.
By carefully considering these risks and taking appropriate measures, you can mitigate potential challenges and ensure a successful outsourcing partnership. Truelogic Software is committed to addressing these concerns and providing you with a reliable and secure IT outsourcing solution. Whether you need to fill your in-house staffing needs for particular projects or you need a dedicated team, Truelogic is the logical choice for your software development needs.